RankAtom
RankAtom is an SEO tool designed to help with keyword research. You can use it to find weak spots in SERPS(Search engine results pages) and discover quality keywords for your website.
RankAtom also provides functionalities to monitor your existing keywords and dive into SERP details, offering nuanced insights about specific keywords.
Pros 👍
Effective for keyword research and identifying low DR sites in SERP.
Volume estimates and other values are generally consistent with leading SEO tools.
RankAtoms provides unique features such as BERT Analysis, which sets it apart from other keyword research tools.
Offers a generous free trial with 50 credits.
Flexible pricing plans, including a lifetime deal on AppSumo.
Cons 👎
A guide or tutorial for primary features like keyword research would be helpful. The tool can be a bit overwhelming for beginners.
You may encounter occasional bugs as the product is still fairly new.
TL;DR ~ My Quick Verdict 🤔
I had a lot of fun testing RankAtom. It's a solid keyword research tool for identifying ranking opportunities and creating keyword clusters for future articles. And with the lifetime deal they're offering, I think it's an excellent deal.
Try RankAtom 🔍
Are you looking for a solid keyword research tool?
You've probably come across big names like Ahrefs and Semrush.
While they're reliable and highly effective, their price tags might make beginners hesitate.
Don't worry; there are cost-effective alternatives for keyword research. One option is RankAtom, which we'll explore today.
By the end, you will fully understand what RankAtom is and how it can help you find new quality keywords for your website.
RankAtom is an SEO tool designed to help with keyword research.
By using RankAtom, you can find weak spots in SERPS(Search engine results pages) and source quality keywords for your website.
While keyword research is its primary feature, RankAtom also allows you to track your current keywords and dive deeper into SERP results for more detailed insights about specific keywords(BERT Analysis).
However, you'll usually rely on its keyword research capabilities. It will help you to identify weak spots in SERP, generate keyword clusters, and analyze your competition.
What adds to RankAtom's appeal is its affordability. Not only is it relatively cheap, but there's currently a lifetime offer for just 39 dollars.
RankAtom Features
Let's break down the RankAtom features and see what this tool can really do:
Keyword Research
Keyword Research is a standout feature in RankAtom. To understand its power, let's walk through the entire research process.
Start with a seed keyword, which is essentially your main topic or idea. This seed helps in identifying related, low-competition keywords.
I often go for broader terms to capture a wider range of suggestions. But if you have a specific topic in mind, that works well, too.
💡
This feature is quite universal - great for brainstorming and equally effective for finding specific long-tail keywords for your niche.
I'm using the "a pizza recipe" keyword for this demonstration.
After inputting the keyword, the dashboard displays a list of related keywords that you can filter and sort. They're sorted by search volume by default, but you have several other options.
When you're ready to dive deeper, select the keywords that catch your eye. If credits aren't a concern, you can analyze a larger number at the same time.
🚨
However, remember that each keyword analysis uses one credit.
After selecting all the keywords, hit enter ↩ to analyze the chosen keywords and receive detailed insights.
After analyzing, the tool displays a visual breakdown of the SERP, highlighting the top 10 Google rankings. Sites with a low Domain Rating (DR) appear in green, while the more established ones are in gray.
Now, why is this information useful? While low DR sites in the top rankings don't guarantee your content a similar spot, it might indicate potential opportunities, especially if the topic aligns with your existing content.
There's more detail at your fingertips. You can click on a keyword to view specifics like top websites, cost-per-click, and related queries.
These insights can be particularly helpful when creating FAQs or understanding audience intent.
After detailed analysis, you can move to keyword clusters.
💡
A cluster refers to a group of keywords that share a similar meaning and should be addressed on the same page.
Take, for instance, the cluster around the "sauce for pizza" keyword.
Using keyword clusters can help rank for different versions of keywords with the same meaning. Including keywords from the clusters enriches the content and improves the chances of ranking for multiple terms.
---
To sum up, RankAtom is a tool that can help you identify opportunities and weak spots in the SERP so you can optimize your SEO strategy.
As you continue to use it, you can build a collection of keyword clusters that will help you simplify your efforts and plan your content strategy for months to come.
BERT Analysis
Another feature we'll talk about is BERT Analysis.
At first, I had a tough time figuring out how this tool works, especially since there's no direct guide or tutorial available. After some online research and testing, here's what I've understood:
BERT stands for Bidirectional Encoder Representations from Transformers. It's a machine learning model created by Google for understanding and processing language.
One of its main use cases is sentiment analysis, which can tell if a comment is positive or negative.
Another interesting use of BERT is in Google search. It helps Google understand search queries better, so even if you type something unclear, Google can still find relevant results for you.
That's a broad definition. In the context of RankAtom, BERT analysis provides a BERT score for long-tail keywords, especially questions, assisting you in securing a spot in Google's Answer snippets.
If you're interested in learning more about how BERT generally works, there's a great article I came across:
How does RankAtom's BERT process work?
You start by entering a keyword, which is best if it's a question. This keyword is used to check the top search results.
Next, you'll receive a list of keywords or answers that might be useful for your article.
For example, I asked about the best pizza sauce. The feedback suggested that pizza sauce is essentially an uncooked tomato sauce.
Does this feature help? It can provide important details for your article, but many keywords seem unhelpful or repetitive, so I'm unsure about its effectiveness.
Still, as a new feature, there's potential for improvement.
Rank Tracker
Finally, let's talk about tracking your existing keywords using RankAtom.
While you might not use RankTracker as much as the keyword research tool, it's still handy.
This feature helps you monitor how your website ranks on search engine results for specific keywords.
Just input the keyword, your website's domain, the country, and the language you're targeting. After that, you'll get a report that updates regularly.
💡
This tool is especially useful if you're into local SEO because you can track keywords in various countries and languages.
There's a chart that shows how your ranking changes over time. If you notice a drop in rank, it might be time to revisit and update the content.
RankTracker can be useful, but I view it as more of an interesting add-on rather than a tool that I would use daily.
Who Is RankAtom Ideal For?
RankAtom is a good choice for those seeking an affordable keyword research tool that can efficiently highlight weak spots in the SERPs while offering detailed data-driven insights.
If your aim is to uncover new keywords with the potential to rank and generate keyword clusters for upcoming articles, RankAtom won't disappoint.
But, if you need a more comprehensive SEO toolkit, RankAtom might come up a bit short.
It's excellent for those wanting to perform keyword research and find weak spots in SERPS, but it doesn't have all the features some more expensive alternatives do.
💡
However, given its affordable price, I believe it offers excellent worth-the-investment value.
My Thoughts On RankAtom
RankAtom, while budget-friendly, has proven to be a very valuable tool for keyword research.
Here's what I liked the most:
Keyword Research: This feature alone gives RankAtom its worth. It helps spot weaknesses in SERP, provides keyword metrics, generates keyword clusters, and helps in analyzing competition.
User-Friendly Keyword Research Interface: The platform displays a table of keywords, offers filters for every metric, and provides additional insights for each keyword, such as competitors or cost-per-click.
RankTracker: It's not something I'd use daily, but the rank tracking feature can come in handy in specific situations by offering a more in-depth analysis of a particular keyword.
Affordable Pricing and Offers: RankAtom is reasonably priced, and currently, there's even an option for a lifetime purchase for just 39 dollars.
However, there were a few aspects that could be improved:
Learning Curve: The UI is decent, but a tutorial or guide, especially for key features like keyword research, would be helpful. This tool can be overwhelming for new users.
Occasional Glitches: Given that it's a newer tool, a few bugs here and there are expected. On a couple of occasions, I had issues fetching data for keywords due to extended loading times.
The Bert Analysis feature is intriguing, but many of its generated results aren't especially useful.
RankAtom Pricing
RankAtom provides a few different pricing options to cater to different needs:
Starter: Priced at $39/month, this basic plan is ideal for individuals.
Plus: For $99/month, users receive a higher number of credits.
Pro: At $199/month, this plan is geared towards scaling businesses, offering even more credits.
Enterprise: Tailored pricing for big organizations.
There's also a current promotion on AppSumo where you can get a lifetime subscription to RankAtom.
The starting rate for this deal is at $39.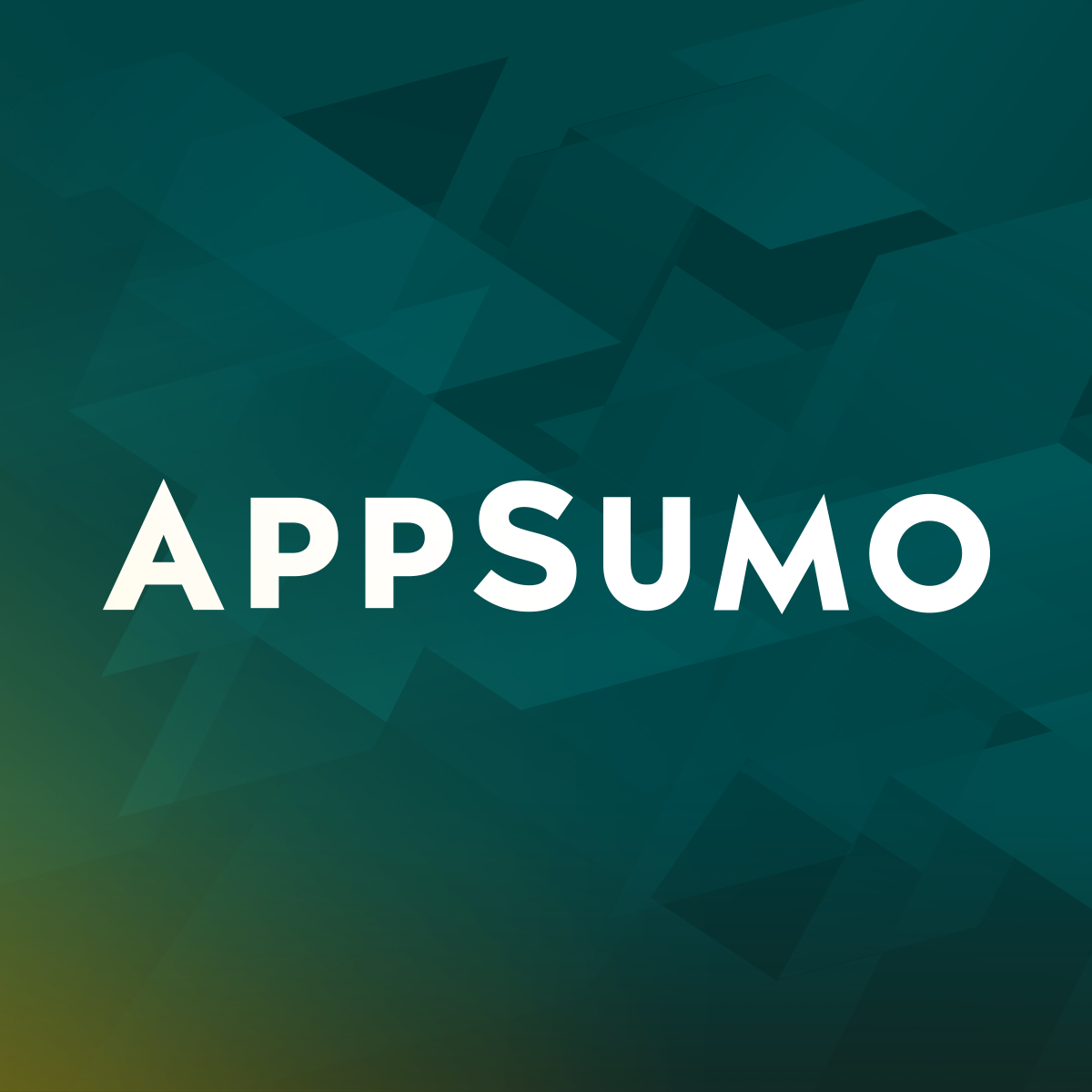 FAQ
Is RankAtom Accurate?
RankAtom can spot low DR sites in SERP. While its Domain Authority values might differ from those on Ahrefs or Semrush, it's essential to note they aren't directly comparable. The key takeaway is that these are genuinely low DR sites.
When it comes to volume, I made some comparisons with other tools. While there were slight differences, they weren't significant. So, it's fair to say that the numbers are generally accurate, though they might not match up exactly with other platforms.
Does RankAtom Offer a Free Trial?
Absolutely, RankAtom provides a free trial. You'll receive 50 free credits to give the platform a spin.
Final Words
It's great to discover cost-effective SEO tools, and it's even better that many new options are available today.
RankAtom was a pleasure to test. It's a solid keyword research tool, especially with the lifetime deal available.
After reading this, I hope you have a better idea of what RankAtom is and whether it fits your needs.
See you! 🖐