Ghost
Ghost is a tool for professionals to manage and monetize content. It offers modern features for website building, publishing, sending newsletters, and providing paid memberships.
Pros 👍
Ghost handles most of the technicalities, allowing you to focus on creating content.
Excellent SEO tools: autogenerated sitemaps, robots.txt, and easy meta description control.
Built-in membership tools, ideal for newsletters and premium content.
Impressive website performance.
Simple site management without the need for plugins.
Code injection allows basic site edits with JavaScript and CSS.
Cons 👎
Some features are missing, such as automated internal linking.
Fewer theme options compared to platforms like WordPress.
Major theme changes require coding skills.
TL;DR ~ My Quick Verdict 🤔
I've enjoyed using Ghost; it allowed me to focus on the content, ensuring optimal SEO, memberships, and site performance.
Despite some limitations and missing features, I find it to be an excellent platform and a great alternative to WordPress.
Try Ghost 📝
I've been using Ghost CMS for my two websites for quite a while now.
Since I think this platform is a great alternative to WordPress, I'd like to share some of my insights in this review.
So, in this article, you'll:
Learn the pros and cons of using Ghost.
Get familiar with all the key features this platform offers.
Find out if Ghost is the right choice for you.
Let's get started!
Ghost is a modern, open-source content management system and a platform for publishers to build and promote their content.
The content is key here. Whether it's blog posts, newsletters, or anything else, Ghost helps you gather an audience around your niche.
While most people use Ghost mainly for blogging, it's also popular for portfolios, newsletters, podcasts, and more.
How Do You Start With Ghost?
Let's talk about starting a website with Ghost. Trust me, it's fast and easy unless you're aiming for a unique setup.
Setting up the Website
Starting with Ghost is incredibly simple, and you can have it up in just a few minutes.
Just head to the Ghost website and click on the "Get Started" button.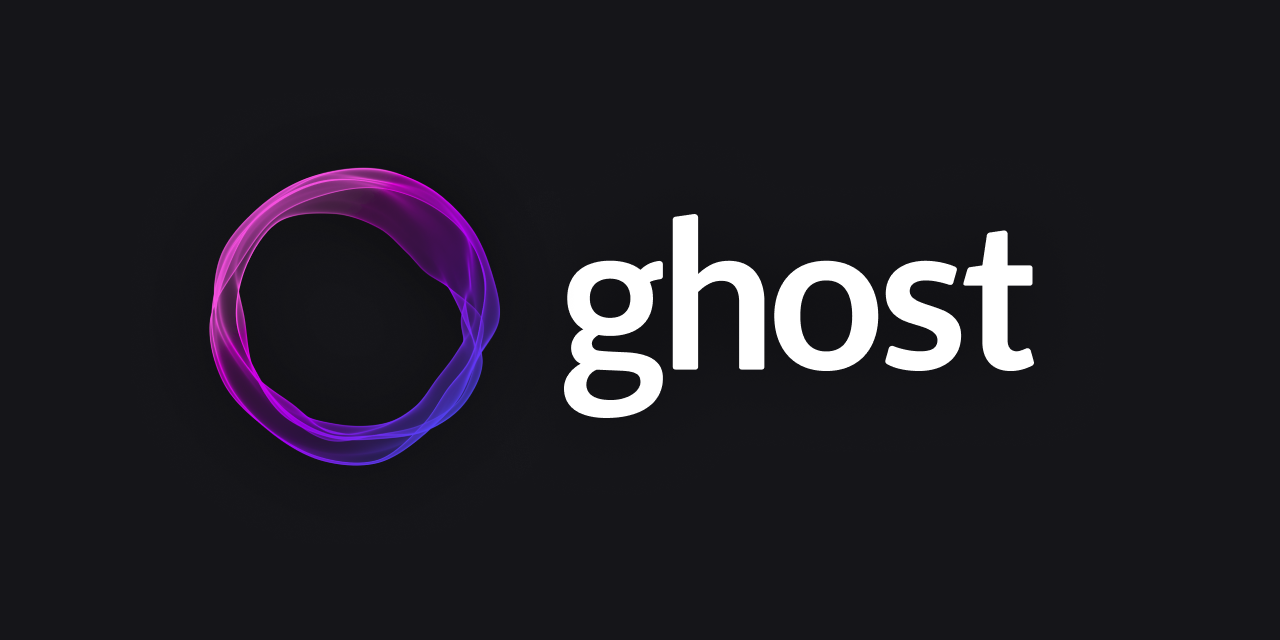 From there, just input some basic details for your site and set up an account.
Next, consider your hosting options.
Hosting
Hosting a Ghost website gives you two main choices:
Ghost Pro is a paid service, but it's very simple to use. Updates are just a click away in your dashboard.
If you're just starting and don't need many features, the $9 plan could be a fit. However, you might need a pricier plan as more people join your newsletter.
With Self-Hosted, you're on your own. You handle installations and updates. It might be a bit more work and potentially more costs down the line, but you have full control.
Adding a Custom Domain
Lastly, if you're thinking of adding a custom domain to your Ghost site, you'll need to tweak your domain's DNS settings. There's an official Ghost tutorial that guides you through the process: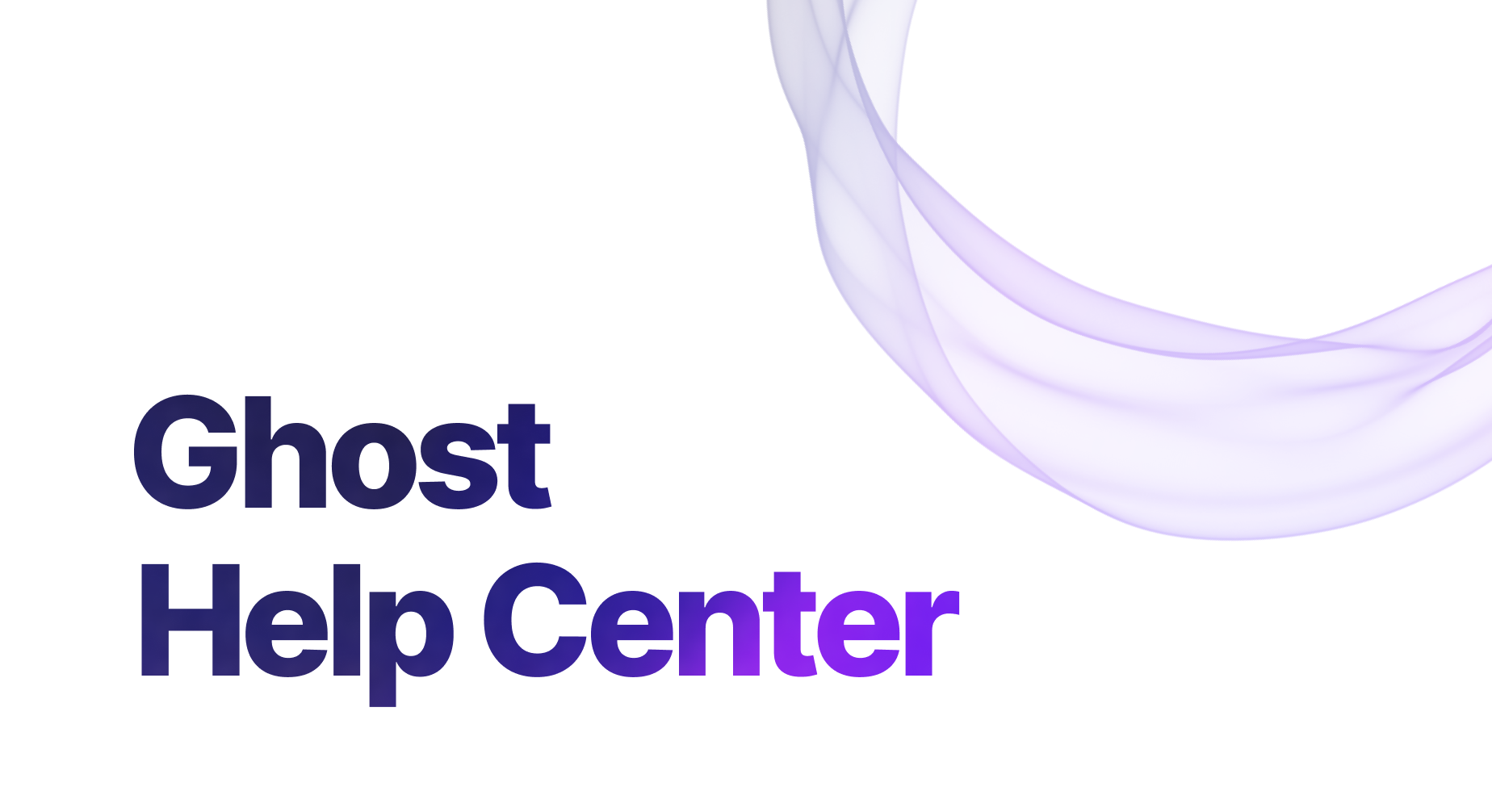 Another good news: every Ghost Pro site automatically comes with an SSL certificate, so that's one less thing on your plate.
Ghost Features
There are a lot of Ghost features that make publishing content easier for us.
Writing Content
Ghost is all about the content, and it truly stands out in that department. So, what's the deal with writing in Ghost?
The Ghost Editor is user-friendly and universal. You can easily add dynamic elements like images or snippets of code, enhancing your piece beyond just text.
Also, if you want to use markdown, Ghost supports it, allowing you to write in that format.
On top of that, Ghost simplifies the technical things. Tweaking SEO options, such as metadata, social media previews, and URLs, is very easy.
Personally, I lean on Ghost Editor as my go-to writing platform. It's so efficient that I rarely feel the need to switch to another notepad.
Given that crafting content is central to blogging, Ghost truly simplifies this aspect for users.
Site Management
Ghost provides a range of fundamental settings you can easily adjust to your needs.
You can modify the main settings of your site, such as title, description, timezone, and metadata.
You can select from different themes and customize them. Unfortunately, if you want to make major changes to the theme, you'll need to edit it manually.
For minor tweaks, there's Code Injection. This feature allows you to easily add CSS styles, custom fonts, meta tags, and scripts to your site's header and footer.
This enables you to customize various elements on your website without altering the theme files directly.
Ghost also provides an option to keep your website private. You can password-protect it, ensuring your content remains confidential until you're ready to publish. This can be especially useful if your site is still in the development phase.
Membership System
The membership system is one of Ghost's most powerful features.
Ghost's membership lets you build a devoted readership, share exclusive content, and potentially earn money through subscriptions.
You can think of membership as similar to a newsletter, though they're not precisely the same.
That's because, with memberships activated, you can ask visitors to sign up, offer varied content access (including paid tiers), and gain richer insights into how your subscribers engage with your site and the emails you send.
If you're looking to use membership, you can set up the Portal. It can be integrated into any Ghost site and any theme, all without the need for coding.
For example, here's a sign-up card for the newsletter. Want to join? 😊
So, if you are looking for a newsletter system or even paid content access, Ghost is your go-to platform.
SEO Features
Ghost really shines when it comes to SEO functionalities:
It auto-generates sitemaps for you.
It auto-generates a robots.txt file.
You can create 301 redirects.
Managing URLs is also very easy, and setting canonical URLs is a breeze.
Customizing meta descriptions and social media tags is another simple task.
With Ghost, the technical side of SEO is mostly hands-off. It automatically handles a lot, so you can center your efforts on on-page SEO aspects, such as internal linking and content structure.
For a deeper dive, I've created an article about handling SEO in Ghost, complete with tips and feature overviews. If that interests you, I'd suggest checking it out.
Third-Party Integrations
Integrating with third-party services can seriously enhance a platform's functionality and reach. You can link to different platforms, simplify your publishing routine, gather in-depth analytics, and more.
Ghost recognizes the power of integration. The CMS offers easy connections with many third-party services, including direct integrations with tools like Google Analytics, Disqus for comments, Stripe, Zapier and PayPal.
Now, the beauty of using Ghost is its simplicity in these integrations. If you want to connect your site to Google Analytics, you can use the Code Injection feature to add the tracking code to your website's head section.
If you are curious about the specifics - here's a tutorial to integrate your Ghost website with Google Analytics.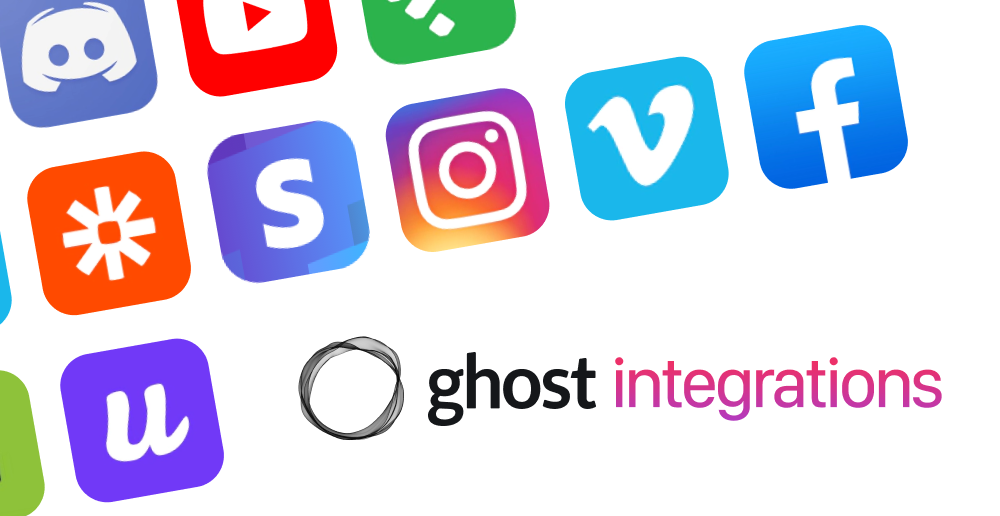 Simplified Tag Management
Categories and tags might influence user experience. Organizing blog posts on your website allows visitors to navigate and find what they want more easily.
Ghost makes tag management quick and simple. It auto-creates a page for each tag and allows customization, like tweaking meta descriptions. And if you want, you can quickly integrate these tags into your site's navigation.
Enhancing navigation and UX means a more intuitive and user-centric website, which is always a bonus.
Website Speed and Themes
Website speed is very important for general UX and affects search engine ranking. Visitors may leave if a site is sluggish or lacks intuitive design, and search engines could push it down in the rankings.
👏
Ghost excels in this area, offering a streamlined framework that delivers fast load times.
The theme you opt for can also affect your site's speed. Remember to choose one that combines style with speed.
While Ghost's theme library might not be as vast as WordPress's, it does provide quality options. I personally did not have a problem discovering a theme that matched my taste, though I had to adjust a few elements.
Ghost, coupled with an appropriate theme, guarantees your website is not only visually appealing but also high-performing, catering to both SEO metrics and user satisfaction.
Ghost Pros
Prioritizing Content Creation
Ghost enables you to easily set up a website in just a few minutes and concentrate on content creation. Its text editor is top-notch, and there's no need to modify your theme if you're content with simple design tweaks.
This efficiency means you can launch a website quickly and begin writing without wasting any time. And for those who are more technical and want a bit more control over their theme, there's room for manual adjustments, too.
Excellent SEO Capabilities
Ghost handles most of the SEO tasks automatically.
You can quickly modify your metadata, social media details, and other settings for each page and post.
However - while Ghost generally eases the SEO process, there might be occasional nuances, like configuring a 410 page, where you might need some extra expertise.
Built-In Membership Tools
Ghost is great at helping you grow an audience around your content. From sending newsletters to crafting exclusive content for various user tiers, it's got you covered.
Personally, it's my go-to feature in Ghost. Managing your audience with it just feels intuitive and efficient.
Ghost Cons
Lacks Certain Features
Unfortunately, Ghost lacks certain features.
There's no auto-pilot mode for internal linking, and managing affiliate links can be challenging.
This drawback is not a deal-breaker, but some processes that require manual handling could be automated.
Major Theme Adjustments Need Coding Know-How
You can use Code Injection for light tasks involving CSS or JavaScript.
But if you aim for deeper customizations, you'll need to dive into your theme files, which rely on the Handlebars templating language.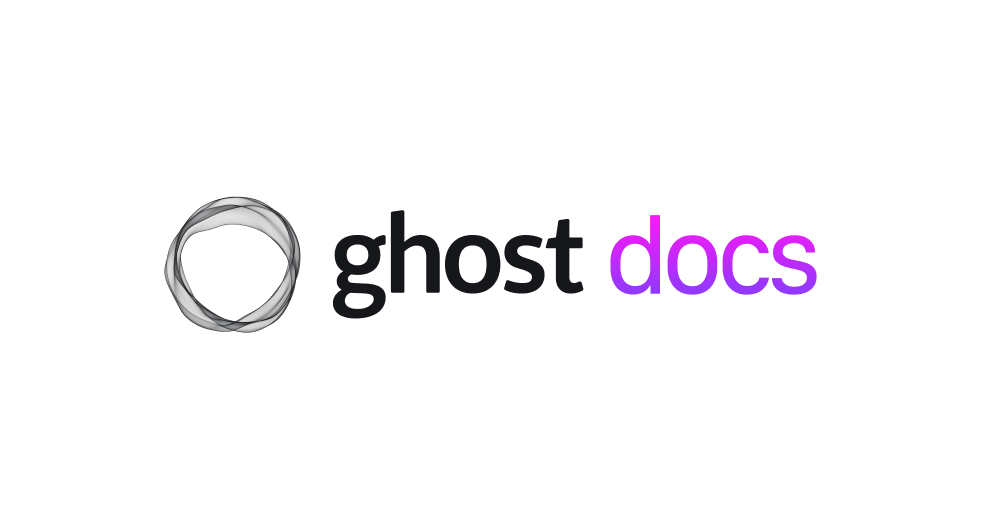 This means you either need to be comfortable with coding or consider bringing a developer on board.
Who is Ghost For?
At first glance, you might think Ghost is just for bloggers. But "creator" is a more fitting term. Beyond blogging, it's universal enough for podcasting, showcasing photography, portfolios, and other projects.
It's also a great choice for those aiming to gather a community around their content. Businesses looking to get some organic traffic and introduce more people to their products will find it valuable, too.
So, if you're a creator eager to share your craft with the world, Ghost might just be the platform you're looking for.
My Personal Take on Ghost
I believe Ghost is a top-notch choice for blogging.
Setting up this platform takes just a few minutes. There is no need to worry about adding a specific plugin or stressing about performance and SEO.
👏
What really stands out to me is Ghost's strong focus on content.
With Ghost, you can simply choose a theme, begin publishing content, gather members, and avoid excessive customization or an overload of plugins.
I've been using it for some time now, and I can confidently say I'm pleased with my choice.
Final Words
I hope this article gave you a clearer insight into the Ghost blogging platform and helped you determine if it's the right choice for you.
Without a doubt, it's a compelling alternative to platforms like Substack or WordPress. Offering speed, security, dependability, and options for building an audience – Ghost truly delivers.
If you have any questions or feedback about this article, please don't hesitate to get in touch through the contact form.
Thank you for taking the time to read this.
Best of luck on your SEO journey!
---
P.S. If you're diving into SEO and need a dependable keyword research tool, you can take a look at my article on RankAtom. It's not only affordable but also highly effective for keyword insights.